Test Page
Body Treatments
Purchase 10 Body Treatments and get 10% off
Note:

 To avoid sensitivity, please do not shave on the day of these treatments.
Relaxing Scalp and Foot Massage - $65/30mins
Rosemary and lavender essentials oils are infused onto the scalp, followed by a rejuvenating massage of your scalp, neck, shoulders, and then a warm towel is wrapped around your head with slow compression to help you relax. A hydrating and invigorating foot massage to melt away any tension.
Dry Brushing - $75/30mins
This treatment invigorates all majors systems of the body including lymph, circulatory, nervous, and digestive, as well as, stimulates all major organs. Detox dry brushing encourages the skin to elimate toxins by increasing blood flow to the surface. It also cleanses the lymphatic system, removes skin layers, while reducing the appearance of cellulite, as well as, toning and tightening the skin, leaving it soft to the touch. We apply warm towels after the dry brushing that are infused with essentials oils, then we massage a rich hydration body butter all over.  You feel very relaxed, hydrated and stilmilated.
* A must treatment to add to any massage or facial *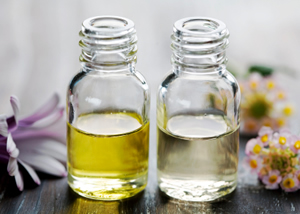 Detox Mud Body Scrub - $85/45mins
This ultra decadent and detoxifying journey begins with a custom blend of detoxing oils mix with mud to exfoliate and detox the body. Its helps to draw out impurities from the skin, sweep away rough dry skin and stimulate and energized your mind, body and soul. Warm towels are used to removed the exfoliation treatment while relaxing on a cozy warm bed. A hydrating butter souffle is massaged onto the skin, leaving you feeling refreshed, relax and with a radiant, healthy glow.
Body Polish - $85/45mins
Custom Blend Aromatherapy
The invigorating of aromatic blend of dead sea salts and essentials oils, deeply exfoliated your body to remove the impurities, dulling surface skin cells, revealing your new skin underneath. It also increases circulation and leaves your skin soft, smooth and polished. A hydrating and nourishing body butter is applied, leaving your body with a healthy radiant glow.
Scrub Me With Love - $85/45mins
A deeply hydrating and invigorating body scrub, utilizing crush herbs and roses, sea salt and essentials oils. The benefits of this treatment is to remove impurities, dulling surface skin leaving your skin with a radiant glow. Followed by a nourishing body créme for the ultimate smooth and caressing touch.
Lavender Bloom Body Polish- $85/45mins
This energizing ritual blends blooming flower herbs of lavender, chamomile and orange peels, removing the dull, dead skin from your body. Its a rub that will drench you in the natural goodness of milk and the specials herbs. The therapeutic benefits of a custom herbal cream of essential oils are applied to the body to create an experience that leaves the body relaxed and revitalized.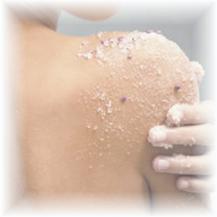 Lemon Drop Body Polish - $85/45mins
The fresh treatment is an infusion of citrus oils which have the crisp, clean scent of the fruit itself, plus real fresh pieces of lemon to create the ultimate zing effect. Lemon is known to thoroughly cleanse and purify skin as well as having physical benefits such as maintaining healthy skin, providing energy for aching body and boosting circulation. Lemons also provide psycho-emotional benefits as the lively scent of lemon is also known to re-energise the whole body and dispel sluggishness.
Coffee Mocha Body Scrub - $85/45mins
Sororan Coffee grounds and sugar exfoliate dead skin cells, preparing your skin to drink in a soothing, moisturizing blend of hydrating oils, Shea butters and herbal extracts of Peppermint and vanilla. Caffeine increases circulation, helping to reduce the appearance of cellulite. Refreshes tired muscles and provides protection from oxidation, sunlight and pollution.
Margarita Tequila Body Shot Scrub - $85/45mins
Tequila, salt and fresh lime and orange essentials oils: a recipe for relaxation. Lime is a soothing natural astringent and skin conditioner, and has a mood-enhancing effect, boosting morale and relieving anxiety. Applied with mineral-rich sea salts and a shot of tequila, this delicious treatment lightens the spirit while cleansing and rejuvenating the body. Enjoy a refreshing virgin margarita after your treatment.
Chocolate Fudge Body Scrub - $85/45mins
Imagine yourself in a fat free chocolate indulgence that will leave your body stress-free and hydrated. Chocolate also contains caffeine which can stimulate your circulation and give your skin a healthy glow. The scent of chocolate scrub releases serotonin, the same hormone that we experience when falling in love and for many people promotes happy feelings and reduces stress. So next time you have a craving for something sweet, enjoy a bit of chocolate with the bonus of better skin and a better mood.
Warm Coffee Latte Body Wrap -$165/60mins
A must for Coffee Lovers! - This luxurious treatment begins with a gentle, naturally exfoliant made from finely milled organic espresso beans and vibrant oils that smooth and soften your skin. Next, a very hydrating and moisturizing Parfait Whip Crème of wild hazelnut extract and powerful antioxidants covers you head to toe, renewing your body's natural defenses. Relax as the cocoon of therapeutic aromatic herbs penetrate your body and draws out impurities while your feet and scalp are massaged. No more stress-just a very relaxed and rejuvenated spirit.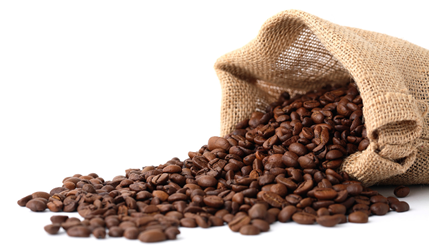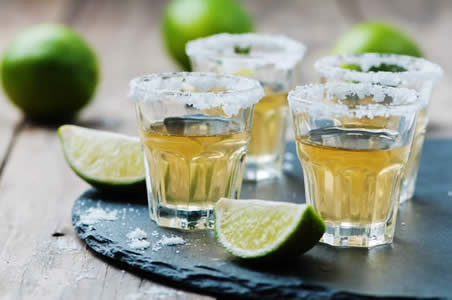 Margarita Body Scrub & Tequila Rub - $140/60mins
Invigorating and exfoliating full body scrubs are designed to slough away expired skin cells with a combination of natural sea salts, lime, lemon and orange essentials oils and a shot of tequila. This energizing and Margarita blend will exfoliate the skin while revitalizing the mind and spirit. Satisfy your cravings and indulge in the aroma of "Margaritaville" pleasures with a relaxing 30 minute Tequila massage. Enjoy a refreshing virgin margarita after your treatment.
Both have antiseptic properties for cleansing and detoxifying.
Margarita & Tequila Shooter Body Wrap - $165/60mins
Enjoy the benefits of skin rejuvenation exfoliation treatment, while relaxing in a warm agave cocoon, truly decadent scent Limes, Lemons, orange and a shot of tequila. The warming effects of the blended oils and tequila will relax you and send you to detenation you never been before, while your scalp and foot are being massaged. Enjoy a refreshing virgin margarita after your treatment.
Chocolate Souffle Body Wrap - $165/60mins
Chocolate Lovers beware! This is a royal treat for the skin, a moisturizing and conditioning formulation. This hydrating boosting wrap also contains antioxidants which help to refresh and nourish the skin. Your body will be polished with a Chocolate chip scrub. Finishing up with an amazing aroma of chocolates,while your body is wrapped, it will make your mouth water. All your Chocolate cravings will be satified after this unbelievable experience!
Chocolate Fudge Body Wrap - $195/75mins
This is the ultimate treatment for both the mind and the body. Imagine yourself totally immersed in a fat free chocolate indulgence that actually produces a slimming effect on the body. We begin with a whole body exfoliation, followed by the aromatic chocolate mousse body mask. Your scalp is massaged while you are wrapped in a warm chocolate wrap, then a decadent chocolate butter cream application is the cherry on top of this heavenly wrap. This body wrap utilizes cocoa for a nourishing slimming and relaxing treatment. Derived from the Amazon, cocoa is among the concentrated vegetable sources of energy.
Add Rose Petals to the Chocolate Body Wraps - $40
A trail of Rose Petals will be added as you enter for your treatment and
scatter on warm cozy bed and on your body. What a "ROYAL" treat.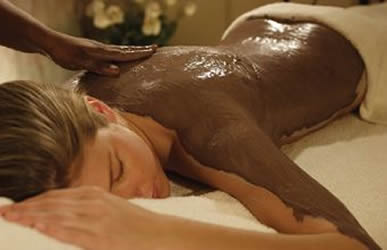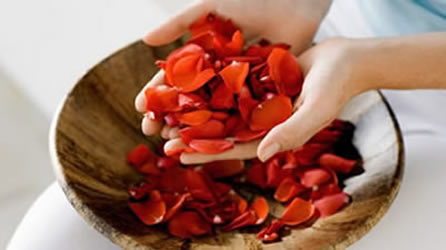 Aromatherapy Body Wrap - $165/60mins
Your skin is exfoliated with mineral rich dead sea salts and removed with warm towels and custom essentials oils with nourishing body butter is massaged into the skin. Your body is wrapped to retain the heat, reducing muscle tension, your mind and body will feel deeply relaxed. A scalp and foot massage is added to melt your stress away.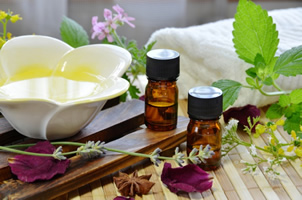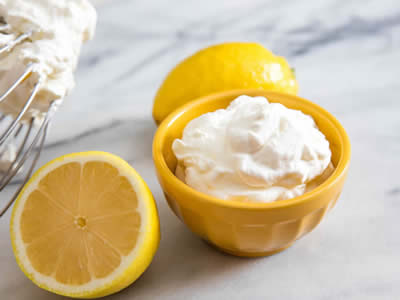 Lemon Souffle Body Wrap - $165/60mins
Transcend your mind and body with an all over body refreshing experience, created to soften, sooth and awaken your body and mind. Dive into a fresh lemon body scrub that renews the skin, float away with a lavish citrus and cucumber mint souffle whip creme massage on to the body and end in a comforting warm cocoon that creates the ultimate full body indulgence. Your sanctuary awaits with a scalp and foot massage.
Healing Lavender Body Ritual- $165/60mins
Begin your journey in the aromas of sweet freshly harvest lavender, chamomile, and orange peels. Candles light the room softly, to help you relax. While your body is exfoliated with sweet milk and fresh herbs. Experience renewal as you are cocooned in a hydrating and healing herbal body mask rich in vitamins and minerals. Enhance your feeling of calm and inner peace, while your scalp and feet are being massaged. The powerful herbs and emollient oils rejuvenate, nourish the skin leaving you feeling velvety soft. Complete your spa experience with a cup of lavender tea.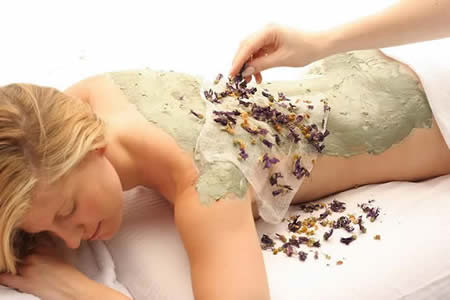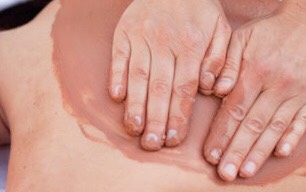 Detox Body Cocktail - $195/75mins
For a truly unforgettable European Spa experience, Sedona Mud clay from the southwest is an excellent treatment from head to toe. First, you will be dry brushed to awaken your lymphatic system to exfoliate the dead skin, thereby encouraging absorption of the wrap's ingredients. Rich Sedona Mud deeply moisturizes and re-mineralizes dry skin while you are comfortably cocooned in a warm relaxation lotus wrap. This treatment leaves your body detoxified, revitalize, and fully oxygenated. A scalp and foot massage is added to melt your stress away.
Ice Cream Body Wrap - $165/60mins
Yummy and delicious! Top of the Line super-rich Indulgence! This is a luxurious treatment using nourishing whipped crème infused with our custom blend aroma oils. This aromatic treatment begins with a full-body exfoliation to remove any dead skin cells and maximized absorption of our whip crèmes. Cocooned in your custom aroma whip crème warm wrap, your skin will be drenched with all the nourishing oils, leaving your skin deeply moisturized, velvety smooth, and improve skin tone. A scalp and foot massage is added to melt your stress away. Enjoy some ice cream after your treatment.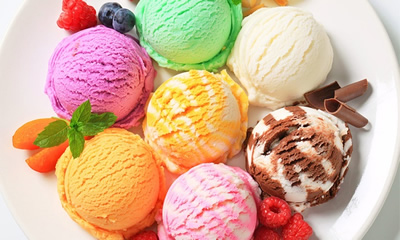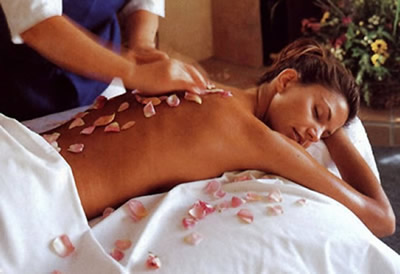 Bed of Roses Body Wrap - $195/60 mins
Enter to a dream land of rose petals and candles surrounding your treatment. A relaxing full body exfoliation with aromatic dead sea salt, oils and crushed roses to remove dead skin cells and increase blood flow to the skin, hydrating oils, crèmes and fresh rose petals are then smothered onto your body, creating a comforting and soothing wrap. Then, just lie back, relax and allow this nourishing treatment to absorb into your skin. While the wrap is at work, delightful soothing massaging of the scalp and feet to help you drift off to serenity.
Stimulating Cellulite Body Wrap Treatment - $185/60mins
(not recommended on sensitive skin, shower before treatment, drink lots of water after treatment)
Stomach, Thighs, Upper Arms, Buttocks, and Hips
Turn to Nature when treating cellulite, stretch marks, and flabby, loose skin this works deep down in the collagen tissue! The Stimulating Cellulite Treatment from ilike organic skincare contains organic ivy, stinging nettle, and hot paprika that actively stimulates blood and lymph circulation, thereby increasing metabolism, helping rebuild the collagen and elastic fibers, and regenerate and strengthen the connective tissue thus improve cellulite conditions. The herbal balms and oils leave the skin smooth and hydrated.
Enjoy an Organic Infusion Hot Tea after your treatment.
Effects:
increases metabolism
stimulates blood and lymph circulation (the skin turns red)
helps to rebuild collagen and elastic fibers
regenerates
improves cellulite condition
hydrates
smoothes
strengthens the connective tissue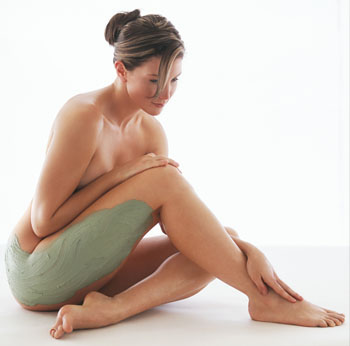 Note: To avoid sensitivity, please do not shave on the day of these treatments.